I am a member of the Long Island College Hospital medical staff. I have been an infectious disease physician since the beginning of the AIDS epidemic.
For the past nine months, the State University of New York, which controls LICH through its Downstate Medical Center, has been waging a campaign to destroy and close LICH. In January, H. Carl McCall, the chairman of SUNY's board of trustees, announced that the hospital's finances were imperiling the entire Downstate system. At the time, McCall told the New York Daily News that LICH had "continued to lose money at an excessive rate" since SUNY acquired it in 2011 and suggested that local residents were seeking health care at other hospitals. (The study finding local communities did not use the hospital examined only 5 local zip codes; the neighborhood associations of Cobble Hill, Brooklyn Heights, Carroll Gardens, Red Hook, and Boerum Hill have been at the forefront of the battle to the save the hospital.)
Within weeks of McCall's announcement, SUNY's board voted unanimously to close the hospital, citing losses of $11 million a month at Downstate, including $4 million a month at LICH. (SUNY later redid the closure meeting, after Supreme Court Justice Johnny Lee Baynes ruled it had violated the state's Open Meetings Law by voting in a private session; in appropriately non-transparent fashion, the redo meeting, which yielded the same result, was held almost 40 miles from LICH, in Purchase, N.Y.)
It has been difficult or impossible to confirm SUNY's figures because it has consistently refused to open its books. LICH's finances were last publicly reported at a meeting in October 2012; at that time, LICH was losing $3 million a month and Downstate $8 million.
(It's worth noting that just two years ago, Governor Andrew Cuomo's Medicaid Redesign Team–Health Systems Redesign: Brooklyn Work Group recommended that Downstate move much, if not most, of its inpatient clinical activity to LICH. Cuomo ignored this recommendation. Then, this February, after the original closure vote, Stephen Berger, who chaired the Redesign Team, appeared at a hearing to recant the team's findings. In a scene suggestive of a show trial, he announced the mistake. LICH, he said, would have to close to assure the survival of Downstate.)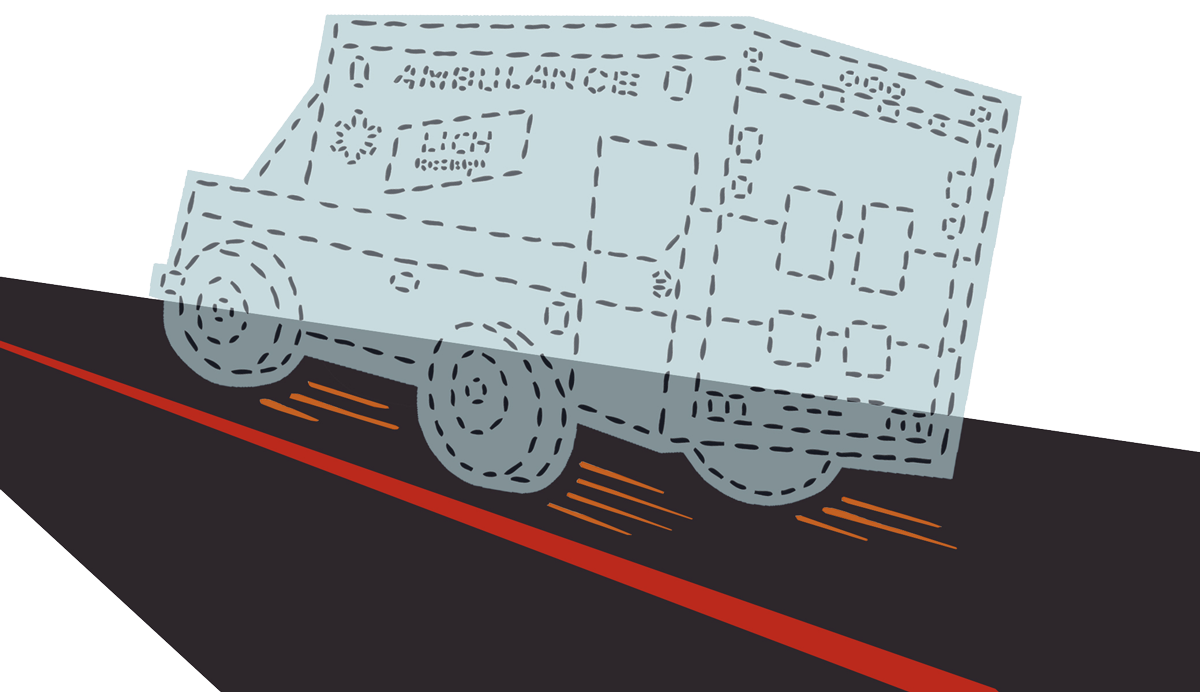 Closing a hospital is never a popular move, so SUNY has waged an aggressive public relations campaign to support its decision. More accurately, a campaign of disinformation. McCall sought to paint LICH a mere shell of a hospital, claiming that more than half the hospital's beds were empty. This claim, which comes from a 2013 state comptroller's audit of SUNY Downstate was cited in numerous news and became a popular refrain for those seeking closure of the hospital. But it was entirely misleading. Although LICH has approval from the state Department of Health for 506 beds, its operational capacity is only 275 beds (and has been for more than a decade). McCall acknowledged this fact at the redo closure meeting in March. But later that day, he was seen on television, again repeating the (by his own admission!) false claim that LICH was half empty.
■
From the beginning, advocates for LICH, including Concerned Physicians of LICH (composed of seven LICH physicians, including myself), the New York State Nurses Association, and 1199SEIU United Healthcare Workers East, have been waging a legal battle challenging the proposed closure of the hospital. Starting in early February, when Justice Baynes found that SUNY had violated state open meetings law by holding its closure vote in private, we have run up a string of victories in court. Yet SUNY has ignored judicial rulings, including Supreme Court Justice Betsy Barros' February temporary restraining order (renewed by Justice Baynes in March) that barred it from taking "any action in furtherance of the closure plan." In May, SUNY announced its plans to remove all medical residents from LICH. Previously, medical residents and fellows received training at LICH in internal medicine and six related subspecialties. There were also residents in surgery and several surgical subspecialties. With only a month's notice of this plan, the hospital was forced to bring in outside physicians and physicians' assistants, at considerable cost.
Then, in June, SUNY announced its plan to close the emergency room at LICH, flouting an order to keep the emergency room open and restore the staffing levels to those of late February.
On July 19th, the state health department approved SUNY's plan to close LICH. The emergency room closed within days. (The closure plan was later overturned, but the ER had already been shuttered.) Like most hospitals in Brooklyn, the majority of hospital admissions to LICH (more than 70 percent) come through the emergency room. Closing the emergency room had its desired effect; within a few weeks the hospital's daily census — the count of patients in beds — was less than 30.
Meanwhile, LICH had been transformed into an armed camp. Metal barriers were placed in front of the emergency room and other entrances and exits. SUNY police, in their grey uniforms, carrying holstered pistols, arrived at the hospital each day — no explanation was given for their presence. The Daily News reported in July that the hospital was employing 70 guards to "escort visitors to patient rooms."
In addition to the SUNY police, members of the New York Police Department were stationed in and around the hospital. But that wasn't enough; three private security agencies were also hired by SUNY for further "protection" — intimidation, really, if you happened to be someone who worked at LICH. It was not uncommon to see a nurse or doctor who had worked for years at LICH sobbing in the hallway wondering bitterly why she was being treated like a criminal.
Bags were checked on entry or exit to the hospital. If a doctor wanted to retrieve something like a stethoscope from her office, she'd be escorted by security and watched from the door. (This happened to several of my colleagues.) The chief administrators of the hospital silently roamed the hallways dressed in flak jackets. I saw this with my own eyes. No explanation for any of this massive show of force was ever given.
To add to the chaos, doctors couldn't get a straight answer on our own fates. First, we were told that August 8 would be our last day of work; then we were told it would be September 9. Now we are on temporary hourly contracts until October 31. Under these contracts, we can be fired without warning. Some doctors have left because of the uncertainty; but most of us have remained. We're committed to LICH and to our patients.
SUNY has claimed it is acting on behalf of patients. "Our concern is for patient safety," Lora Lefebvre, associate vice chancellor for health affairs at SUNY, told Crain's New York Business in July. But you have to question SUNY's "concern" for patient safety when SUNY officials allegedly bought an inpatient with dementia a bus ticket to Florida to help clear out the hospital. And when closing the LICH emergency room has wreaked havoc across the entire network of emergency rooms in Brooklyn. I've heard reports of ambulances waiting more than an hour to discharge patients at nearby New York Methodist Hospital.
Patients are waiting longer to be triaged and seen by a doctor. The ambulances for patients in the areas formerly served by the LICH's emergency room waste precious time in transit. Patients of the psychiatric department, with its 43 inpatient bed and large outpatient practice, are now scattered throughout the clinics and hospitals of Brooklyn.
I'm married to a midwife who used to deliver at LICH but had to move her practice elsewhere. Stories of pregnant women waiting up to seven hours to get a bed and similar waits for postpartum women at other hospitals are now common.
■
Since last winter, SUNY has been dodging claims that it intended to sell LICH's real estate, choice property overlooking New York Harbor that has been valued at up to $1 billion. A week after McCall announced the closure of the hospital, it was reported that Downstate wanted to use the proceeds from the sale of LICH to build a new hospital in central Brooklyn. Officials at first denied that SUNY was looking into LICH's real estate; then, of course, it came out that it had been.
For now, we've been granted a reprieve. A month ago, Supreme Court Justice Carolyn Demarest, who signed off on the 2011 transfer of LICH from its previous owner, Continuum Health Partners, to SUNY, issued a ruling seeking to reverse the transfer. Then, last week, Justice Baynes handed down a scathing 20-page order blasting state health department regulations as "unconstitutionally vague" and ordering SUNY and other stakeholders to come up with a plan for the hospital within ten days.
But even if its plan to turn LICH into a real estate payday has failed for now, SUNY has been all too successful at running down the clock. Despite Justice Demarest's order, Continuum has said it wants nothing to do with LICH. And while Justice Baynes' order should keep LICH open, the hospital today is in far worse shape than it was back in January. Instead of 270 patients, there are 30 patients. Two operating rooms remain closed or barely functioning. And SUNY says the hospital is now hemorrhaging $15 million a month.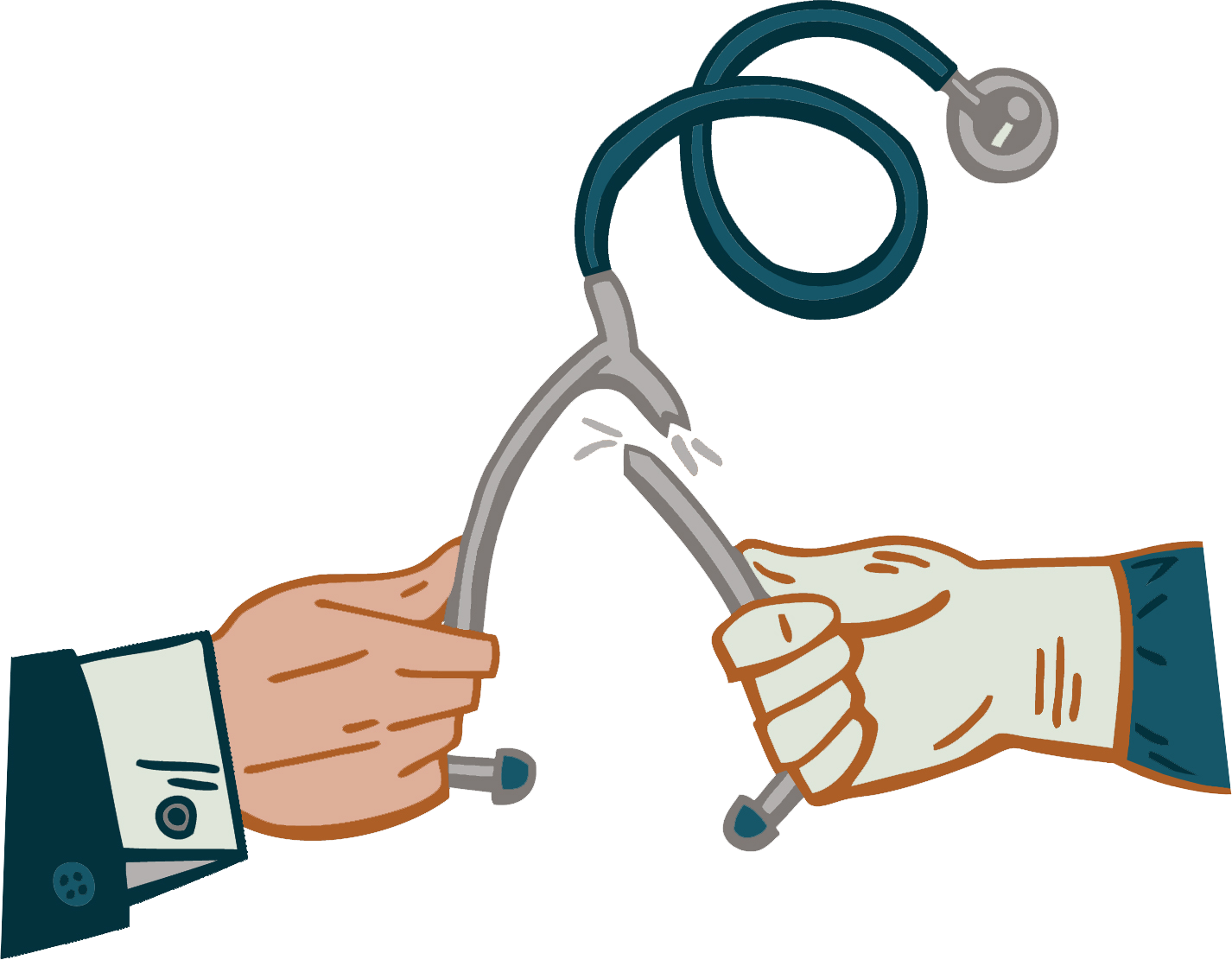 This summer, the state legislature approved a redesign proposal from SUNY under which it would cease funding LICH after October 31. It remains to be seen whether the recent court rulings will reverse the plan to cut off funding.
SUNY's plan for LICH, of course, remains entirely opaque. Our attorneys have told us that at least seven and maybe as many as eighteen parties are interested in taking ownership of LICH. No one other than SUNY knows who these parties are or what their plans for the hospital might be.
■
The story of LICH is a story of the wanton abuse of power. At every turn, SUNY has ignored court orders to halt closure proceedings for LICH. And no wonder! Not a single official has been fined or held in contempt of court or thrown in jail for ignoring the court orders. In July, sixteen people, including Democratic mayoral candidate Bill De Blasio and City Councilman Steve Levin, were arrested at an anti-closure protest in Midtown. Yet no one has been punished for scheming to choke the life out of LICH.
This is also a story of a government failing its own people. In March, I was one of eight advocates for LICH to meet with representatives of the Department of Health. At the meeting, they seemed unconcerned about the potential effects of LICH's closure. They said the loss of LICH's beds could be absorbed by other hospitals in Brooklyn, particularly Brooklyn Hospital. They were apparently unaware that Brooklyn Hospital lacked many of the services offered at LICH. It could not perform angioplasty or stenting; it had no stroke unit, no inpatient psychiatric beds, no neurosurgery division. This summer, the health department has watched silently as emergency rooms have become overloaded and dysfunctional.
Think about this: Brooklyn's health care system is at the mercy of a state agency that acts as if it is above the law. Appointed by and answerable only to the governor, it ignores court orders. It has used its own police force to intimidate employees of LICH. It has blindly pushed ahead with its goal to destroy LICH, no matter the human cost.
Advocates of LICH demand a seat at the table in negotiations with any potential buyer for the hospital. We want a guarantee that LICH won't once again be stripped down to its bare bones. Brooklyn needs — and deserves — a hospital at Atlantic and Hicks, where the Long Island College Hospital first opened its doors more than 150 years ago. It needs a functioning, full-service hospital. Nothing less is acceptable.
If you'd like to write a letter in response to this essay, please email letters@bklynr.com.