Shop-lined Clinton Street in Cobble Hill was relatively quiet on the morning of April 13. Then the toddlers rode in.
Turning the corner onto Clinton, a swarm of crudely lined-up little ones and their parents put a momentary halt to Saturday morning activity on the street. Brunchers slapped their cell phones, camera side out, against restaurant glass. In second-, third-, fourth-floor apartments along the street, homebodies pushed their curtains aside to identify the ruckus. The parents, and some of the children, were shouting.
"Babies need LICH! Babies need LICH!" they chanted as they marched. At this moment, LICH (a popular acronym for Long Island College Hospital — it's pronounced "Litch") was on the verge of closure. The State University of New York, which controls the 155-year-old hospital through its Downstate Medical Center (the owner of LICH since 2011), had voted at a public meeting March 19 to shut it down, citing the hospital's long-standing financial troubles.
The so-called "stroller march" was organized to protest SUNY's decision. The wind had picked up and a light drizzle begun to fall, but the marchers were undeterred.
"We're not going to stop until we win this battle," Jill Furillo, director of the New York State Nurses Association, had said to the crowd earlier in the day, at a pre-march rally in a small playground surrounded by the U shape of the hospital's walls. The anti-closure rally, organized by a group of neighborhood moms, was the second that week. Dozens of locals had turned up to hear Furillo speak.
But like many speakers that day, her voice was almost drowned out by the sudden burst of incomprehensible garble from a nearby child. "It's OK," she said, laughing with the crowd. "We all speak the same language when it comes to saving LICH."
■
The State University of New York's March decision to close LICH sparked local outrage. LICH is the only full-service outpatient facility serving a slew of neighborhoods, including Red Hook, Cobble Hill, Carroll Gardens, and Brooklyn Heights. Residents worried about proximity. What would happen without a hospital nearby? News reports of the situation underscored the hospital's role in just-barely saves: Two near-death cardiac arrests; an elderly woman in sudden, excruciating pain from a ruptured colon; a baby almost born in the back seat of a car. Everyone in the area, they seemed to say, would be less safe without LICH.
Stakeholders, including NYSNA and the powerful 1199SEIU United Healthcare Workers East, also objected to the fact that the public meeting at which SUNY decided to close LICH was held in Purchase, N.Y. — a city located almost 40 miles from the hospital. The unions, as well as local activists and politicians, charged that they were being deliberately shut out of negotiations over the hospital. It wasn't the first time it had happened.
The SUNY board first decided to close LICH at a February public meeting held in Brooklyn. But LICH doctors and the unions filed a lawsuit over the meeting, claiming the board had unlawfully shut the community out of the process. A state judge ultimately reprimanded SUNY for preventing the public from weighing in on its plan to shut down the hospital, finding it had violated the state's Open Meetings Law by retreating into private session before voting on the closure. The March hearing was a court-ordered re-do.
"It's absurd that SUNY is responding to its unlawful lack of transparency with a shocking lack of transparency," state Senator Daniel Squadron told the Brooklyn Daily Eagle in a March interview about the second public hearing. "To hold a hearing nearly 40 miles away, without a reasonable opportunity for those most affected to testify, is simply a slap in the face to all those impacted."
But despite grumblings over the location, the hearing was held, and the board again voted to close the hospital. Hence the rally. Hence the march. Hence the toddlers.
"If LICH closed, I don't even know what hospital I would bring my son to if anything happened to him," Carroll Gardens resident Janah Boccio said as her blond 23-month-old son Cosmo explored a plastic fort-like structure at LICH's park. Save a brief exodus for college, Boccio has lived in the area for 30 years. Cosmo was born at LICH, Boccio said, and her own mother works at the hospital as a midwife. Her mother met a doctor there whom she eventually married.
"This place has a great sense of community," Boccio said. For instance, the little park provides her with a comfortable neighborhood place to take Cosmo. "You get to know people, their kids get to know each other, and it's just — what you want, right?"
Like many, Boccio and her mother, Janette O'Sullivan, expressed concern that the hospital's closure plan was driven by a desire to cash in on the value of LICH's real estate holdings. Court filings in March revealed that SUNY was, in fact, considering "actions to be taken with respect to the real property on which LICH sits." The property has been valued at up to $1 billion. O'Sullivan, who works in a section of the hospital facing the water, said she understands the appeal.
"You've got the best view in New York," she said. "You sit there after you've had a baby, you watch the sun set, you see the Statue of Liberty, lower Manhattan, the boats," she said. "It's spectacular."
SUNY officials, however, had adamantly denied that a plan to sell off LICH's buildings to build high-rise condominiums was on the table. "It's so cart before the horse, it's not even funny," SUNY spokesman Robert Bellafiore told the Brooklyn Paper in February. But after the March court filings showed up, many had their doubts.
City Councilman Steve Levin, who represents Brooklyn Heights, Greenpoint, parts of Williamsburg, Park Slope, and Boerum Hill, said the condominium development was a "very easy reality." Senator Squadron said the state's new budget made the sale of the buildings "extremely possible," and City Council Speaker (and mayoral hopeful) Christine Quinn said that while she doesn't know whether a sale is a real possibility, her office is "looking into it."
"Obviously that's something that would add beyond insult to injury to an already unacceptable situation," Quinn said.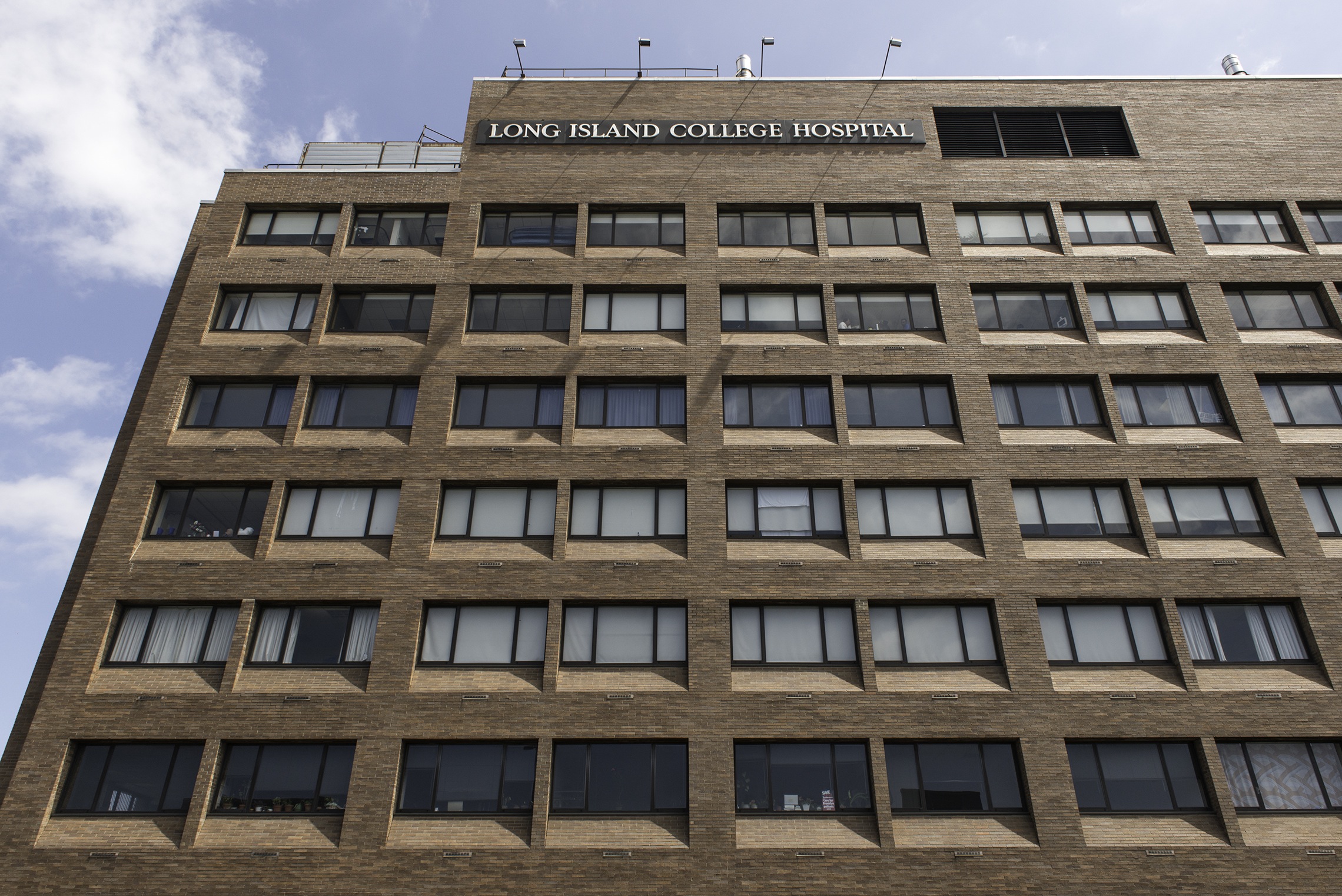 But thanks to a major collaboration and mobilization of NYSNA, 1199 SEIU, politicians, community groups, local residents — and of course, toddler marches — the crisis has, for the moment, subsided. Nearly two weeks after the rally, on April 25, SUNY withdrew its plan to close LICH, vowing to find a new, acceptable suitor for the hospital.
"We won!" Furillo wrote in a letter to NYSNA in the wake of the decision. "Many people told us that it would be impossible to save our hospital. They were wrong. … I especially want to thank each and every one of you for never giving up hope that we could win this fight."
The battle may be won, but the war to save LICH is far from over. While the hospital's doors remain open, its coffers are still being drained at a prodigious rate. A plan to save it must be submitted by June 1, or the closure cycle will start all over again. Just two years after SUNY first acquired LICH, ostensibly to save it from closing, the hospital's fate remains a major question mark, one of many in Brooklyn's overburdened health care system.
■
The struggle for LICH is only one part — albeit the most prominent part — of a larger, terribly unsexy fight happening all around Brooklyn. This type of fight doesn't generally involve rallies or marches or babies with adorably misspelled signs. Rather, it involves health care leaders in Brooklyn's medically underserved communities sitting in board rooms, trying to figure out why the borough's health care system is failing — and how to fix it.
The current chapter of this fight goes back to 2011, when a working group appointed by the state Department of Health released a report urging several hospitals to merge, shrink services, allow private investment, and restructure their boards. The inelegantly named working group, Medicaid Redesign Team–Health Systems Redesign: Brooklyn Work Group, included the chief executive officer of Wyckoff Heights Medical Center in Bushwick, the CEO of the Community Health Care Association of New York state, and the former head of the defunct Saint Vincent Catholic Medical Centers. Stephen Berger, an investment banker at Odyssey Investment Partners, chaired the working group.
The report painted a grim picture of Brooklyn's health care apparatus. In 88 pages, it found at least six of the borough's hospitals on the brink of failure, rapidly losing money, unable to provide care for the un- and underinsured, and unequipped to provide care for the commercially insured who could just as easily travel to Manhattan to get better care. Unless its recommendations of consolidation and privatization were followed, it warned, disaster in Brooklyn health care loomed.
"Brooklyn's health care delivery system is at the brink of dramatic change," the report said. "Change that will be characterized either by a reconfiguration of services and organizations to improve health and health care, or by a major disruption in services as a result of financial crises."
The reasons cited for change were innumerable. "Daunting" chronic disease was causing higher rates of hospitalization and death in Brooklyn than in any other borough. This trend stemmed from the borough's failure to engage patients in primary care settings, resulting in preventable uses of higher cost services. More than 70 percent of residents in many neighborhoods were seeking care at hospitals other than the ones closest to their homes.
To add insult to injury, most of those residents who sought care elsewhere were either candidates for surgery or commercially insured patients, both traditionally lucrative cases for hospitals. Unhappy with poorly maintained or outdated facilities, these patients were opting for hospitals in Manhattan, robbing their local hospitals of a major source of revenue. No hospital in the borough, the report found, "reached or exceeded the statewide average score with respect to the percentage of patients who would 'definitely recommend' the facility."
The report also found that more than 40 percent of people in Brooklyn emergency rooms were seeking care for non-emergent conditions, overcrowding the ERs with cases more efficiently treated elsewhere. It estimated that 46 percent of all Brooklyn emergency department visits that do not result in a hospital admission could be averted through high quality, accessible care in the community.
When the report was released, some complained that it had been written by executive types, without the input of community groups, and that its recommendations ignored community needs.
"It was completely obvious that all the research was very top-down," said Diane Porter, who serves on the board of Interfaith Medical Center in Bushwick, adding that she thought recommendations should be based on a "better street-level understanding of health care needs, rather than this overview done from the Chrysler Building."
Until now, hospitals like Interfaith — which in December 2012 filed for Chapter 11 bankruptcy protection — have been reluctant to implement the report's suggestions, ostensibly because of that concern.
But now, some of these "street-level" groups have begun working to support the financial recommendations of the report — specifically, a merger between Brooklyn Hospital Center and Interfaith. Despite their general opposition to the idea itself, the groups are now supporting the process by lending their input, acknowledging that the merger might be the only way to save the hospitals from the kind of existential threat that faces LICH.
■
Ngozi Moses is a veteran of the fight to improve health care in Brooklyn. A powerhouse of a woman in a petite body and a proud "Caribbean-American in love with Brooklyn," Moses is the executive director of the Brooklyn Perinatal Network, a 25-year-old organization dedicated to preventing illness and death in expectant mothers and infants. She also serves on the Commission on the Public's Health System, a Manhattan-based group that advocates for public input in health care decisions, and on the Save Our Safety Net Campaign, which is seeking to protect hospitals like Interfaith and Wyckoff Heights.
On a cool evening in April, Moses addressed a half-full conference room at Brooklyn Hospital Center in Fort Greene, as the keynote speaker of the hospital's annual community advisory board meeting. She was there to present the findings of a report meant to guide BHC in its proposed merger with Interfaith Medical Center. Located in Bedford-Stuyvesant, Interfaith serves 250,000 patients a year, many of whom are low-income and un- or underinsured.
While not in the same dire straits as Interfaith, BHC has often been targeted for potential closure by the state. And both hospitals, according to the report, are "safety net hospitals" — meaning they serve high-need communities characterized by poverty, major public health issues, and low rates of commercially insured patients.
But the audience Moses was addressing, composed mostly of community advisory board members, BHC employees, and representatives for local politicians, already understood the challenges. "We all know Brooklyn's hospitals are running out of cash," Moses told the room. "We all know the state our hospitals are in. What we don't know is how to fix them."
Moses explained that the merger might be able to fix the two hospitals, but only if they were willing to address their care deficiencies.
Specifically, she pointed to findings of the report. Formulated with assistance from the Centers for Disease Control and Prevention, the report is community health needs assessment — an assessment intended to help a hospital better understand the needs of its community. Unlike the work group report, it relies entirely on suggestions from community members. For the report, residents from fifteen ZIP codes in fourteen different neighborhoods completed more than 600 surveys and nine focus groups targeting underrepresented groups like teens, Spanish speakers with mental health issues, and people who identify as LGBTQ.
The report offered a range of recommendations, including increased access to mental and dental care (100 percent of residents surveyed said they lacked access to dentists). It also recommended increasing weekend and evening hours for primary care, so that residents could avoid emergency room visits, and developing a coordinated campaign to encourage providers to accept public health insurance.
Moses warned that BHC, which is leading the proposed merger, must listen to the findings of the report before deciding which services to cut, saying it might offer the only credible information in support of the hospitals' particular situation.
"There is very little professional literature that looks at the impact of mergers of safety net facilities in medically underserved communities," the report said. "The vast majority of the literature focuses on the financial and management impacts rather than quality of care."
Moses's support puts her at odds with mounting community opposition to the proposed merger, which would give BHC majority control over both hospitals' operations. Under the non-binding memorandum of understanding between the hospitals, 60 percent of Interfaith's board would be appointed by BHC. The remaining 40 percent of the board would be appointed by Interfaith.
The proposed board structure has worried Robert Cornegy, district leader for Brooklyn's 56th Assembly District, which includes large chunks of Bedford-Stuyvesant and Crown Heights. Speaking at a March rally against the merger, Cornegy expressed concern that the new board would not serve the needs of Interfaith's patient base in Bed-Stuy and Crown Heights, both neighborhoods with high populations of the uninsured and underinsured poor.
"A board that comes in, that has been representative of another community, doesn't have the same interest," Cornegy said. Essential services could be eliminated for financial reasons that aren't sensitive to "the big picture," he said.
But Moses, who told the crowd she has worked all her life to protect and support Brooklyn's community needs, expressed confidence that BHC's management was doing all it could to listen to community concerns when considering how to proceed with the merger. At one point, she called up BHC's CEO Richard Becker to the podium to give him a Brooklyn Perinatal Network mug she said she had kept since 1994.
"This is a symbol of my belief that you have brought leadership to this process," she said. "You're going to get this cup to the brim."
Moses's research was funded by the New York State Health Department, BHC, and the foundation at Interfaith Hospital. She also received assistance in her research from Judy Wessler, the former executive director of the Commission on the Public's Health System, and Shena Elrington, director of health justice at the New York Lawyers for the Public Interest.
But even with all the collaboration to create a report in support of the merger, at least one of the report's backers is worried that it will be for naught. Interfaith board member Diane Porter, who said she helped convince the foundation at Interfaith to inject $40,000 into the study, referred to the merger as "stalled."
"Nothing has been done in the last couple of months. Interfaith is just sitting in limbo," she said. Porter also mentioned that the state's health department is delaying the release of federal grant money needed to perform the next step of the proposed merger, a due-diligence report.
"It's like in the fourth quarter of a basketball game when you've got the lead, and you stall the clock until time runs out," she said. "Like they're trying to run us out of money so that Interfaith will be up the creek and have to run crawling."
Spokespeople from the state health department and Governor Andrew Cuomo's office did not return requests for comment on the handling of the merger.
Porter did say, however, that recent actions from the governor's office have given her some hope. On May 9, Cuomo reportedly sent a letter to the Obama administration pleading for financial help for four of Brooklyn's hospitals: Brookdale University Hospital and Medical Center in eastern Brooklyn, LICH, BHC, and Interfaith.
"At least he knows we exist. Until last week I didn't know the governor knew how to use the word 'Interfaith' in a sentence," Porter said.
But Porter's optimism on federal aid is tempered by what she perceives as the state's failure to effect real change on its own. "I would wonder," she said, "if, from the president's point of view, they're going to say, 'Hey, what have you done?' So we'll see."
■
In the triage unit of Brooklyn's health care system, ailing hospitals like BHC, Interfaith, and LICH are the must-treat cases.
But in south Brooklyn, in neighborhoods like Bensonhurst, Bay Ridge, Bath Beach, and Dyker Heights, it's too late for triage. One of their hospitals has already died.
In 2010, the state Department of Health closed Victoria Memorial Hospital, a 107-year-old Bay Ridge institution that was one of the chief providers of emergency health care in the area. It was a significant loss for the area and its more than 300,000 residents.
The closure meant those patients would be directed to Coney Island Hospital, a 371-bed public hospital in south Brooklyn. The health care shortage in south Brooklyn was further exacerbated by Hurricane Sandy, which left CIH out of commission for two months, resulting in a cascade effect that overwhelmed Maimonides Medical Center and Lutheran Medical Center, two other hospitals in the area.
"Take a look in an emergency room," Community Board 11 Chairman Bill Guarinello told the Eagle at the time. "It looks like a MASH unit."
Midwood resident Paul Rosenstock, a doctor who has spent more than two decades working at hospitals in New York City, said some of the pressure could be relieved if patients in the area had better access to non-hospital-based urgent care. "There is no urgent care in the area," Rosenstock said. "None."
If south Brooklyn residents need urgent care — best defined as an outpatient "emergency" unit for conditions that don't warrant emergency-room visits — their best bet at the moment is to go to a hospital, Rosenstock said. But the hospitals don't want them.
"They're backed up," he said. "It's just clogging their systems. They don't want patients they have to treat and release."
To help solve the problem, Rosenstock is working with Robert Kodsi, a Brooklyn gastroenterologist who is leading a project to drive patients away from hospitals and into Kodsi's brainchild: a doctor-owned, full-service outpatient medical facility. Rosenstock, who is an independent practitioner and the owner of Doctors On Call, which provides at-home diagnostic care for the housebound elderly, will move his company there and head up the urgent care division. He and Kodsi hope the center will reshape how south Brooklynites receive health care and how much they pay for it. Here, the boardroom phase is over. Changes are already taking place.
■
According to the Medicaid Redesign working group's 2011 recommendations, even if Brooklyn's hospitals could right themselves financially, they would have to go further to create a thriving health care system.
"Too many of [Brooklyn's] hospitals have failed to create, and are not organized to partner with, strong primary care and community-based specialty care," the report said. "Hospitals are not the health care system. They are just a part of it, albeit an integral part."
The report suggested that smoothly functioning hospitals would be responsible for creating an outside system of care in their communities. This would "require creativity, compromise, and the willingness of many groups and institutions to work together in ways they never have before."
"Sometimes you can't change something old; you have to build something new," Kodsi said as we stood in the lobby of Calko Medical Center. Seven stories tall, the new building is clearly visible from the cemetery off the nearby Bay Parkway subway station, towering over the modest schools and stores in the largely residential area. We were standing because there weren't any chairs yet — no furniture at all, really. Just a building, and an idea on which Kodsi said he and developer Mark Caller have so far spent $60 million. (Caller and Kodsi are the founders — hence the "Cal" and the "Ko.")
Calko is sponsored by Maimonides Medical Center, a Borough Park institution with a reputation for being one of the best-operated hospitals in Brooklyn. It was the only Brooklyn hospital to be named on Healthgrades' "America's 100 Best Hospitals" list, out of only three in New York state. Unlike most other Brooklyn hospitals, its ratings on Yelp are not, overall, terrible.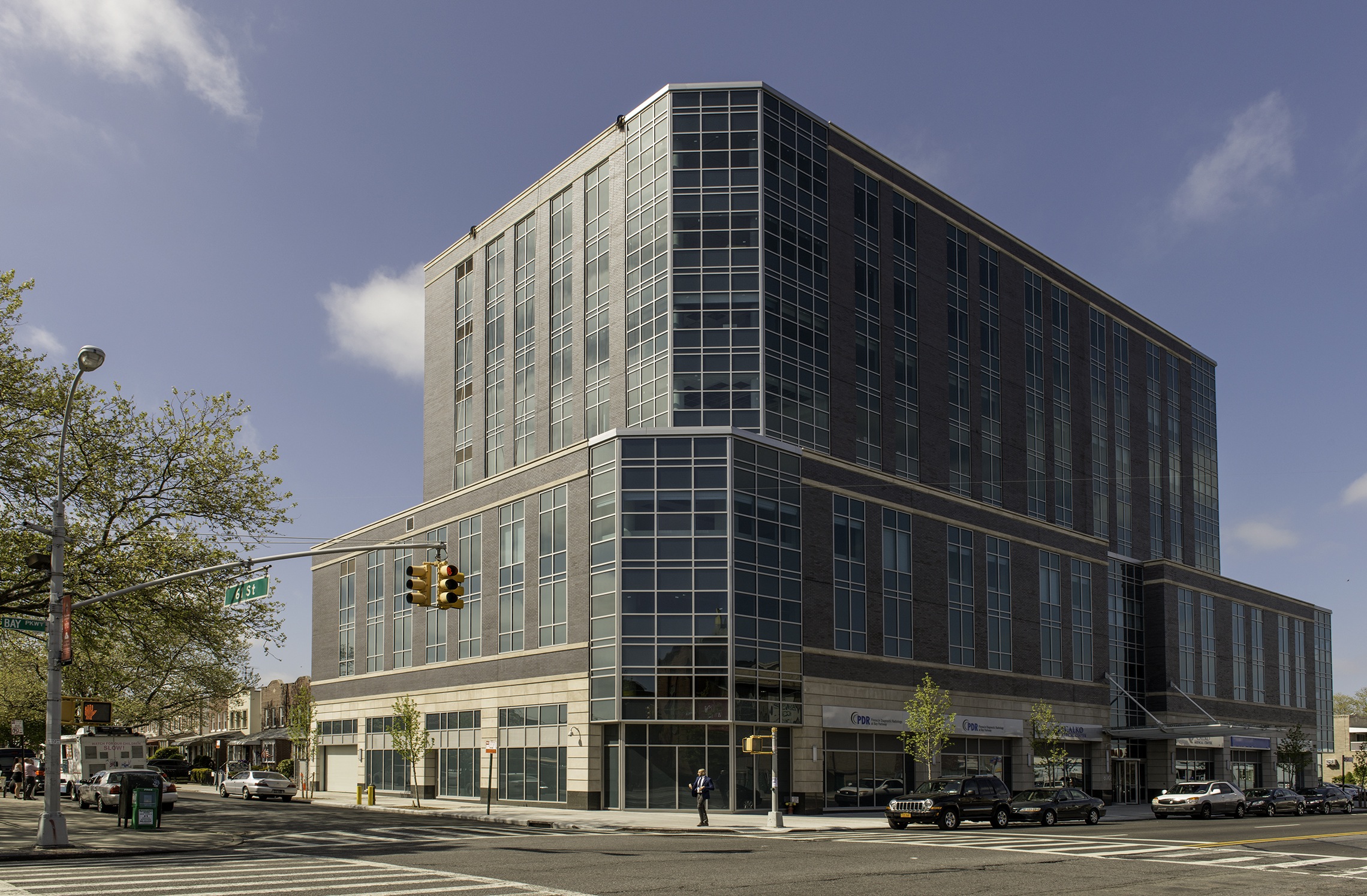 "Maimonides realizes that you have to have some visionary thinking," said Jack Choueka, head of Maimonides's orthopedics department. Choueka is heading up Calko's orthopedics department, which will house Maimonides's Bone and Joint Center. Because the Brooklyn Nets visit Maimonides orthopedists, the ceilings in that department are particularly tall.
What distinguishes Calko from most health care centers is that it seeks to place urgent care, diagnostics, and a wide range of specialists into one facility. At Calko, Kodsi's vision is to create a facility that is not a hospital, but where patients can be diagnosed, seen, and treated for complications large and small in one visit. Afterward, patients can pick up their medications at the pharmacy in the building. The building is opening in stages — radiology is already open, orthopedics will be ready in a few weeks, and the surgical center will kick off in the first week of July. Urgent care, however, may take up to three months to open.
Choueka said a good way to explain the efficiencies of the center would be to imagine a patient with carpal tunnel syndrome, a nerve condition that causes weakness in the hands and fingers. A carpal tunnel patient would have to go "ten different places" for complete treatment — "somewhere for an MRI, somewhere for surgery, somewhere for splints, somewhere for therapy," he said. "It's a lot of work, it's a lot of time, a lot of waiting to see different doctors in different specialities."
If Kodsi's vision for Calko is realized, a patient will be able to get all that care in a single visit.
This setup, along with the fact that the center will be owned by the doctors themselves, will make it easier to submit comprehensive claims to public and private insurers, hopefully lowering costs for both insurers and patients. Each doctor who will work in the space — whether in orthopedics, gastroenterology, pathology, urgent care, or fertility — put his or her own money into the building, including signing onto loans totaling $10 million, Kodsi said.
"They are accountable for the day-to-day costs," he said. He noted that a doctor-owned facility isn't a new concept but that it was a crucial aspect for the center to maintain financial incentive. Part of that financial incentive, he said, would be a "Shame Board" that would mark which employees were performing tasks inefficiently — such as who is showing up for appointments or surgeries late. He compared it to a restaurant, where the staff "depends on your satisfaction" for their income, unlike in a hospital, where doctors get paid either way.
"Everyone here at Calko understands that the person who comes is our customer," Kodsi said. "Every person will depend on their personal income and responsibility so that that customer leaves happy."
Because the place is new and relatively glitzy, Kodsi hopes it will coax the well-insured residents of Brooklyn to stay in the borough for their care rather than going to Manhattan. If he has anything to say about it, his center will actually begin to reverse the trend.
"Let's say you're sick on Wall Street and you need to go to the ER," Kodsi said. "It's a 20-minute drive from Battery Park to here. You drive here, someone takes your car, parks it, and we'll treat you faster, quicker, and cheaper than anywhere in Manhattan."
Depending on how things turn out, Calko could provide south Brooklyn with less-expensive, quality care that would drive unwanted patients away from overcrowded hospitals in the area. But it is not a cure-all for Brooklyn's health care system. In fact, the only way places like Calko can work is if Brooklyn's hospitals remain in good health.
Calko cannot exist without the sponsorship of a hospital. Kodsi said he had to "sell Maimonides and their doctors about putting themselves on the line" for the project — something that would have been much harder, if not impossible, if Maimonides were not in good financial condition.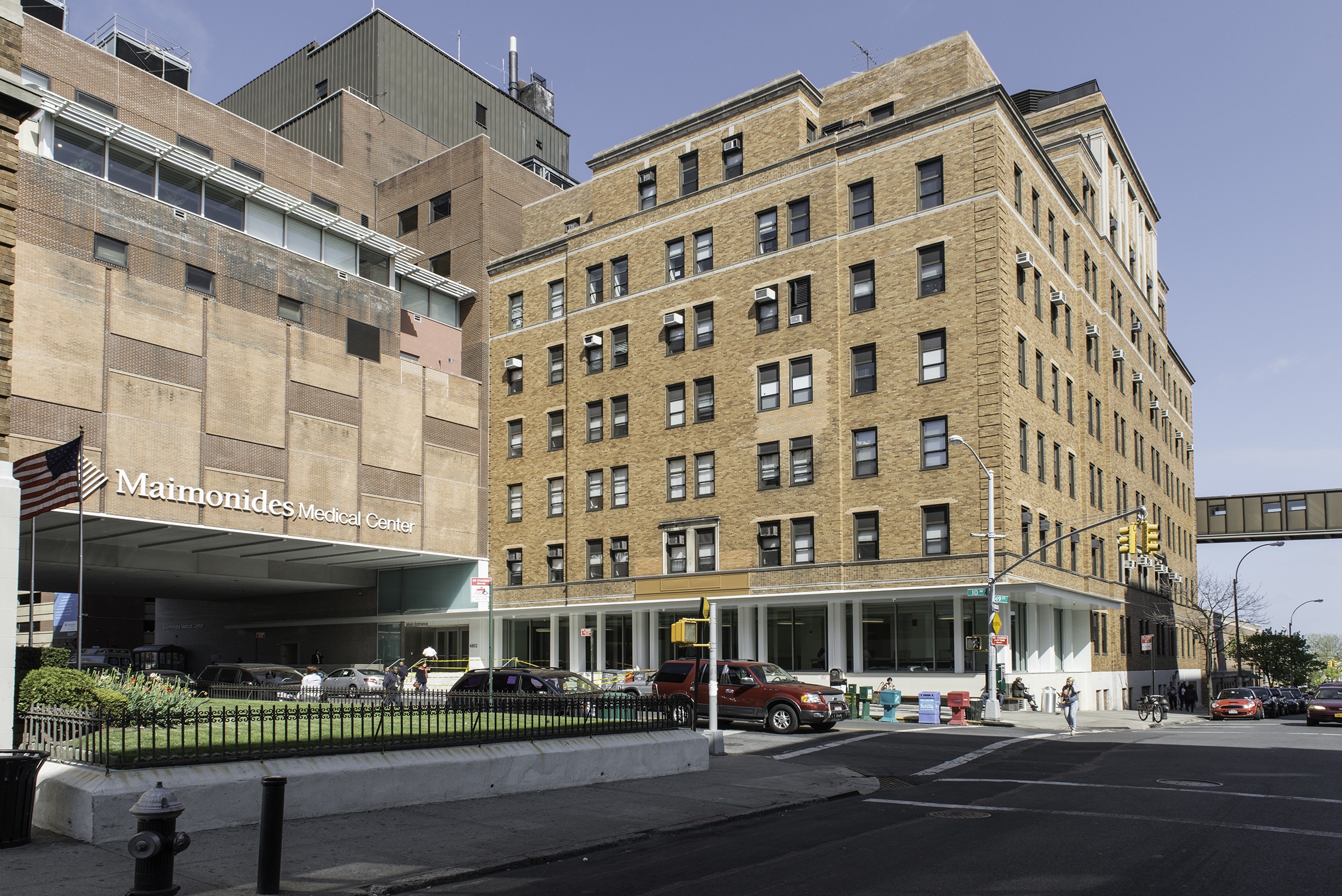 In 2011, LICH, Interfaith, and BHC were "not currently positioned to seize the opportunities" of their strongly recommended innovative partnerships, according to the working group report. In 2013, their positions appear unchanged, leaving the areas of Brooklyn surrounded by these struggling hospitals with less of a chance for a place like Calko.
■
The only thing LICH is currently positioned to seize, it seems, is the opportunity presented by SUNY's recent withdrawal of its closure plan.
"It's a very exciting and hopeful time," Cobble Hill resident Boccio wrote in an email following the closure plan withdrawal. "But it's hard to totally trust it."
SUNY has to file a sustainability plan for the hospital by June 1, according to the New York state budget. That plan, which will have to include new management and a slew of other solutions, must be in effect by June 15. If that doesn't happen, LICH will close.
"The financial conditions at LICH remain unchanged," Downstate President John F. Williams, Jr. wrote in a release announcing the withdrawal. "LICH's continued financial losses still threaten the viability of Downstate Medical and our world-renowned medical school."
Now, the people who worked hard to prevent the closure feel it's their responsibility to make sure a viable plan is reached. In order to do that, Toomas Sorra, president of the Concerned Physicians of LICH and the former president of the hospital's medical staff, said SUNY has to pony up accurate information about exactly how much money LICH is losing.
"Our position is that Downstate is the one losing a ton of money and that they're shifting it over to look like we're the ones losing $4 million a month, which is just not true," Sorra said. Sorra added that SUNY's financial records for the hospitals are "all rolled into one pot," making it impossible to tell which hospital is losing what.
"They have not released the financial information because they say it's a 'danger to the public health,' and we can't understand what the hell that means," Sorra said.
A spokesperson for SUNY Downstate did not respond to requests for comment. But the hospital has denied allegations of financial misrepresentation. In late April, SUNY Downstate spokesman Steven Greenberg told the New York Times that LICH "lost money for 15 years before Downstate bought it, it has lost money the last two years since Downstate has owned it, and it continues to lose a million dollars a week."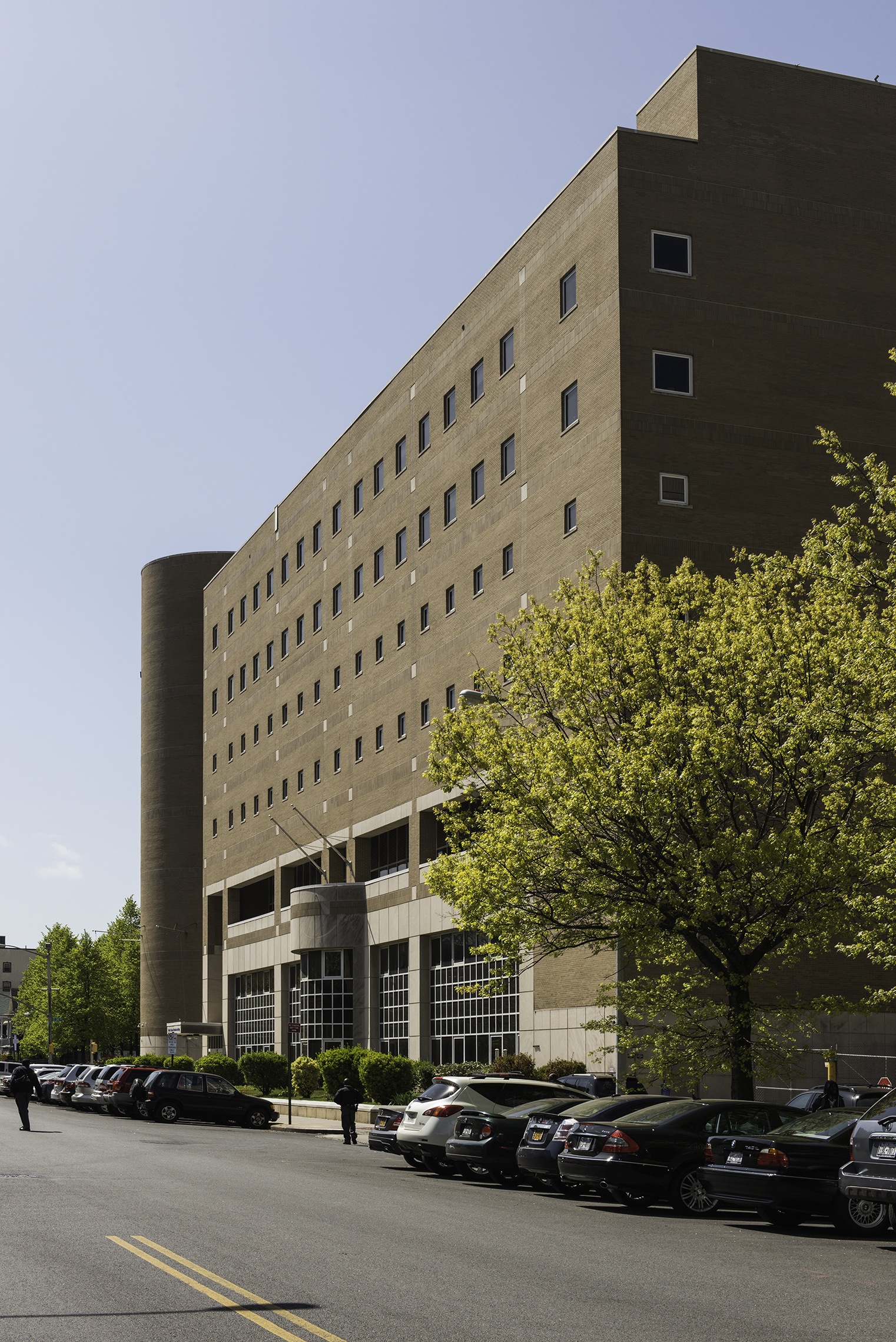 Sorra said accurate financial information about LICH is necessary if SUNY expects anyone to respond to the request for information it issued May 1. The RFI asks other operators to submit financial plans if they're interested in taking over management of LICH. Without information about the hospital's finances, it's not an attractive proposition.
North Shore-LIJ Health System, which has a network of sixteen hospitals in New York City and on Long Island, is "generally interested" in taking control of LICH, according to an official who has participated in talks over LICH's future and who asked not to be named because the talks are not yet public information. The official said that it would "make sense" for North Shore, the operator of of hospitals such as Lenox Hill Hospital in Manhattan and Staten Island University Hospital, to run LICH. Other out-of state and for-profit networks have also been the targets of local outreach.
But at a May 2 meeting of the Cobble Hill Association, a community group, 76th Precinct Community Council President Jerry Almer blasted the RFI and predicted a poor response, the Eagle reported. The RFI, he said, has "more holes than Swiss cheese … And the holes are designed for a developer to use this land as something else."
A partial real estate deal could still be an option, however. Councilman Brad Lander, who represents Cobble Hill and Carroll Gardens among other neighborhoods, said the surrounding community would be open to compromise on a partial sale of LICH's extensive real estate holdings — which include more than ten parcels of high-value land — as part of a plan to preserve health services.
"No one's happy about it, but people are realistic and understand that our hospital system is in crisis," Lander said. "What's most important is that the proceeds from any sale or transfer go to the neighborhood's health care system."
A partial sale might not be a bad idea, considering the state of some of LICH's infrastructure. Alice Garner, the chief of neonatology at LICH, said that plumbing needed to be redone in some areas of the hospital. She said the hospital's birthing center hasn't been used in the last six years, not only because of a lack of staffing, but because of a lack of hot water.
But no one has publicly signed on for a takeover, meaning the community might not be able to offer a compromise. Meaning LICH, an employer of approximately 2,200 people, sits in limbo, waiting for someone to hand it a lifeline. That lifeline runs out June 1.
■
When the working group released its report in 2011, it found Brooklyn's health care system on the "brink of dramatic change" and predicted either a "reconfiguration of services" or a "major disruption."
Two years later, people are saying the same things. "We are experiencing a paradigm shift like never before," Ngozi Moses said at BHC's community advisory board meeting. "All the organizations we've been working with know what a critical time this is to make a change," Lander said. "Time matters," Christine Quinn said at the LICH's toddler rally, urging the crowd to come brainstorm with her at City Hall.
LICH is on the brink of changing the way it operates, but is waiting on a suitor and a plan. BHC and Interfaith are on the brink of merging and adopting community-based solutions, but they are waiting on state funds to continue the process.
Kodsi hopes Calko, and other similar potential experiments in health care, can help take pressure off Brooklyn's hospitals. Moses hopes the "big box" hospitals will start listening to the little people. Lander hopes his community will be open to creative compromises, like a partial building sale, to keep comprehensive health care facility in his district. But if serious action is not taken soon, the crisis Brooklyn health care now faces may turn out to be just the tip of the iceberg.
Councilman Levin likened the urgency of the situation to the financial crisis. "General Motors wasn't allowed to fail. President Obama showed the leadership to bring everybody into the room, put some money on the table, and knock some heads together and save it."
"Now, LICH is not a car company, but people's lives depend on it," he said. "We need to save this hospital."